About Us
I'm a guy with a passion for creating handmade, one of a kind artistic pieces. I love the challenge of creative problem solving. My artistic talent enables me to come up with unique design solutions. Then my craftsmanship expertise takes over to make these ideas a reality. The gestalt of this collaborative process is a unique customized piece that is exactly what you envisioned.
The reclaimed wood I use comes with its own individual story. You can see it in the grain of the wood, the natural aging of old growth timber and all the markings of where and what it used to be. By transforming these reclaimed pieces into something new, we can preserve a bit of the past well into the future. Beyond the aesthetic, I prioritize the use of these reclaimed materials as one way to balance my personal impact on the planet.
If you share my love for objects from the past, have specific custom needs, along with an appreciation for unique handcrafted objects let me help you bring something special into your home. Contact me to discuss any ideas you might have. Let's make something bodacious for your abode.
ABOUT MY BUSINESS
As a one-person operation, I alone make each piece one at a time. This personal touch allows me to control every part of the production and maintain exceptionally high standards. I stand firmly behind everything I make. If there is any problem of any kind I will do whatever it takes to make it right.
ABOUT YOU
If you share my love for objects from the past, have specific custom needs, along with an appreciation for unique handcrafted objects let me help you bring something special into your home.
Visit us on Pinterest at http://www.pinterest.com/roncramer, and check out our Instagram http://instagram.com/abodeacious
CUSTOM DESIGN
We can create virtually any idea you have. Send pictures, pins or even rough sketches of any project you have in mind. It's ok if you just have a vague idea of what you want. We will help you with the details and provide some unique solutions you might not have thought of.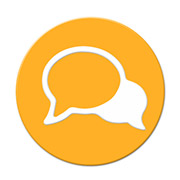 THE PROCESS
Communication is essential for this process to work smoothly. We start with your wish list. Details about size, style, color, materials, function, and budget all start to bring your dream project to life. That information translates into detailed sketches showing you exactly what your finished piece will look like.
MATERIALS
In order to make each piece unique we try to build in some heritage by using reclaimed materials. We have excellent sources for any type of wood and hardware you might need to make each piece truly unique. Reclaimed wood of every shape and size, live edge slabs, exotic and traditional hardwoods are all readily available. Old or new hardware, when combined with interesting wood choices, will also elevate your piece into a one-of-a kind treasure.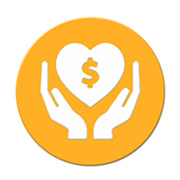 ESTIMATES/PRICING
All project estimates are free and there is no obligation at this initial phase. Final pricing is calculated by adding together design, materials and construction time. Installation, shipping/delivery, sales tax, and are all additional costs. Changes to the initial design will result in additional costs as well. Notification and pricing of all changes will be made in advance. An initial down payment of 50% is required at the beginning of the project with the balance due at time of delivery.
TIMING
Like all good things, it takes time to ensure that each and every piece maintains the highest standards for quality. There are no shortcuts with the creative process. Depending on complexity and current work load an average project takes between 4-6 weeks to complete. Customers will be notified with progress pictures to ensure that every project is proceeding smoothly.
SHIPPING
Since we are based in the Chicago area anything local can be delivered at a nominal cost. We can also ship to anywhere else in the US. Several webbased shipping sites are now available that allow many affordable pricing options. Shipping costs will be calculated at the estimate stage.